Cheapest Hotels in Tehran: Affordable Accommodation Options
Tehran, the vibrant capital city of Iran, offers a range of hotels to suit every budget. In this article, we explore the options for budget-conscious travelers by overviewing Cheapest Hotels in Tehran. Whether you're a backpacker or a traveler seeking affordable accommodation, these budget-friendly hotels provide comfortable stays without breaking the bank.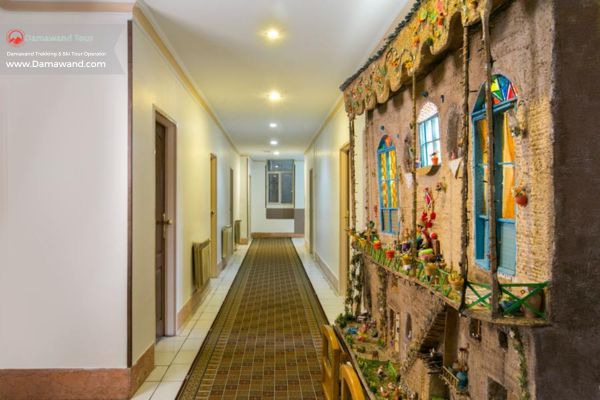 Budget-Friendly Hotel Options in Tehran
Tehran boasts several economical hotels that offer affordable rates without compromising on comfort. The city provides a variety of options, from budget hotels to hostels and guesthouses. These establishments cater to travelers seeking simple yet cozy accommodations at pocket-friendly prices. By choosing these budget hotels in Tehran, you can make the most of your travel budget while exploring Tehran's attractions and experiencing its vibrant culture.
Features and Amenities
While these budget-friendly hotels in Tehran may have lower rates, they still provide essential amenities to ensure a comfortable stay. Depending on the hotel, you can expect facilities such as clean and well-maintained rooms, private or shared bathrooms, Wi-Fi access, and 24-hour reception services. Some hotels may also offer complimentary breakfast, common areas for socializing, and tour assistance to enhance your stay.
Central Locations and Accessibility
Many of Tehran's cheapest hotels are conveniently located in central areas, allowing easy access to popular attractions, public transportation, and dining options. Staying in these budget-friendly accommodations ensures that you are well-connected to the city's bustling energy and can easily explore its cultural and historical landmarks, markets, and local neighborhoods.
Reviews and Recommendations
Before choosing a cheap hotel in Tehran, it's advisable to read reviews and seek recommendations from fellow travelers. Online travel platforms and forums can provide insights into the experiences of past guests, helping you gauge the quality and suitability of these budget accommodations. Pay attention to factors such as cleanliness, staff friendliness, and overall value for money to make an informed decision.
Booking Tips and Best Time to Visit Tehran
To secure the best rates for the cheapest hotels in Tehran, consider booking in advance, especially during peak travel seasons. Additionally, visiting during the off-peak months or weekdays may offer more competitive prices. It's important to be flexible with your travel dates and compare prices across different booking platforms to find the best deals.
Conclusion
Exploring Tehran on a budget is made easier with the availability of affordable hotels. By choosing one of the city's cheapest accommodations, you can enjoy a comfortable stay without compromising on your travel budget. Plan ahead, read reviews, and discover Tehran's vibrant attractions without overspending on accommodation.