The Ultimate Iran Adventure Travel Packing List: Essentials for Your Next Trip
Are you planning a trip to Iran for an adventure of a lifetime? From trekking through the rugged mountain terrain to exploring ancient ruins, Iran has something to offer every adventure seeker. However, packing for such a trip can be a daunting task. You want to ensure that you have everything you need for your journey without overpacking and weighing yourself down. To help you out, we've put together a comprehensive Iran adventure travel packing list.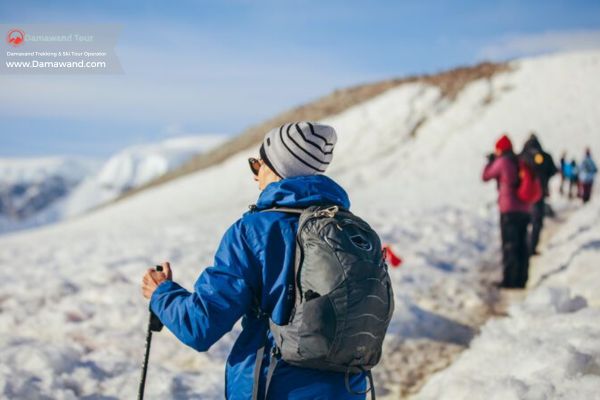 Don't Leave Home Without These Essential Items for Trekking, Camping, and More in Iran
Clothing is the first thing that comes to mind when packing for a trip. When it comes to Iran adventure travel, it's important to pack clothes that are comfortable, durable, and suitable for the climate. Depending on the time of year, you'll need to adjust your clothing choices. In general, it's a good idea to pack lightweight, breathable clothes made from natural fibers such as cotton, linen, and silk. During the colder months, be sure to bring a warm jacket and other appropriate layers.
Footwear is another essential item for any adventure traveler. For trekking and hiking, sturdy hiking boots with good ankle support are a must. Be sure to break them in before your trip to avoid blisters and discomfort. If you're planning on exploring cities and towns, comfortable walking shoes or sandals are a good choice.
A good backpack is also essential for adventure travel. You'll need something that's durable, comfortable to wear for long periods, and has plenty of pockets and compartments to keep your gear organized. Look for a backpack that's water-resistant, especially if you're traveling during the rainy season.
Other important items to consider when packing for Iran adventure travel include a good quality sleeping bag and a camping tent, if you're planning on spending nights under the stars. A high-quality headlamp or flashlight is essential for navigating your way through the wilderness at night. Don't forget to pack a first aid kit, insect repellent, sunscreen, and any necessary medications.
In addition to clothing and gear, there are a few other items that you'll want to have on hand during your adventure travel in Iran. A reusable water bottle is a must to stay hydrated on long treks. A portable charger is also essential for keeping your electronics charged when you're on the go. And of course, a camera to capture all the stunning scenery and unforgettable moments.
Conclusion
In conclusion, packing for an adventure trip in Iran requires careful planning and consideration. By following our comprehensive Iran adventure travel packing list, you'll have everything you need for a safe and memorable journey. Remember to pack light, choose durable and comfortable gear, and plan for the weather conditions. With the right preparation, you'll be ready to tackle any adventure that comes your way in Iran. Unlock unforgettable memories on your adventure trip with the assistance of a trusted Iran adventure tour operator. Elevate your experience and create lasting memories.